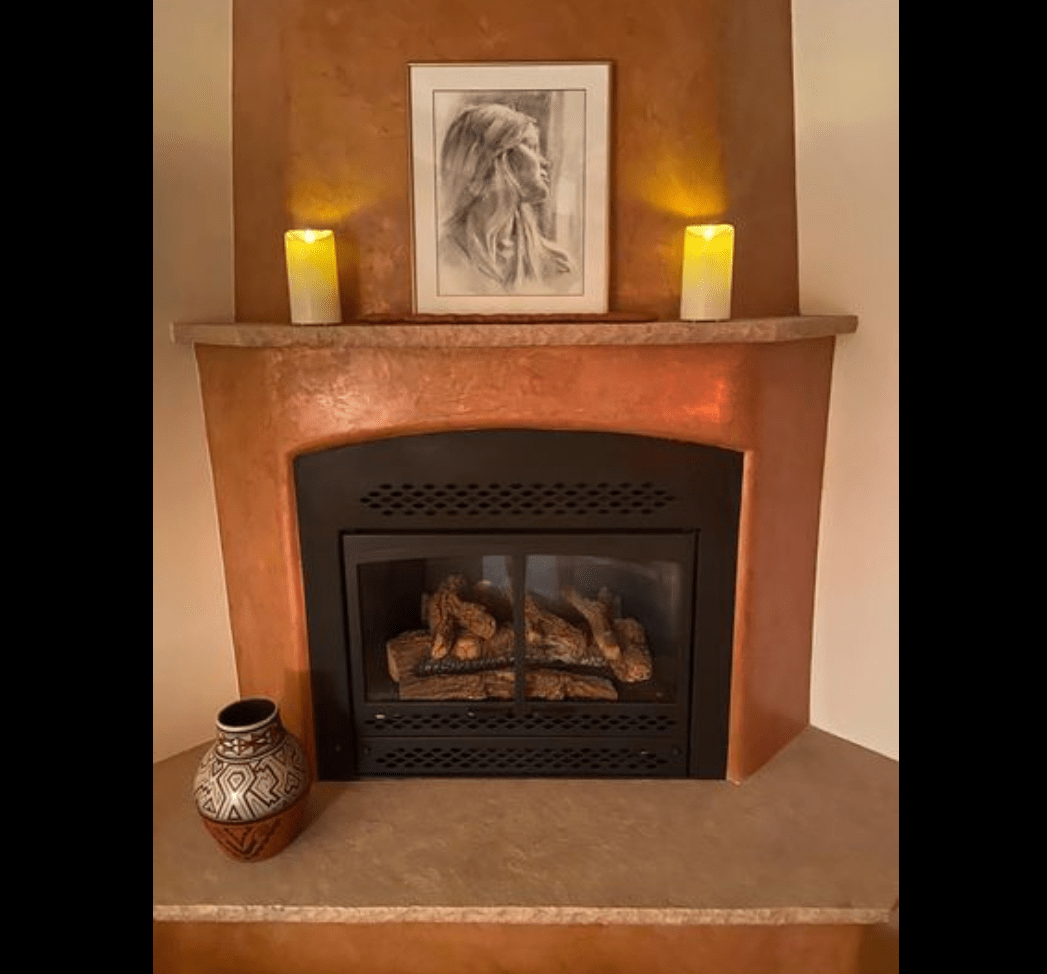 Kathy has such incredible talent. I love the drawing that she did of me. I have it in my living room over the fireplace and have gotten so may compliments from friends and family. I would highly recommend her.
By Karen Samuelson Hunt, Santa Fe, NM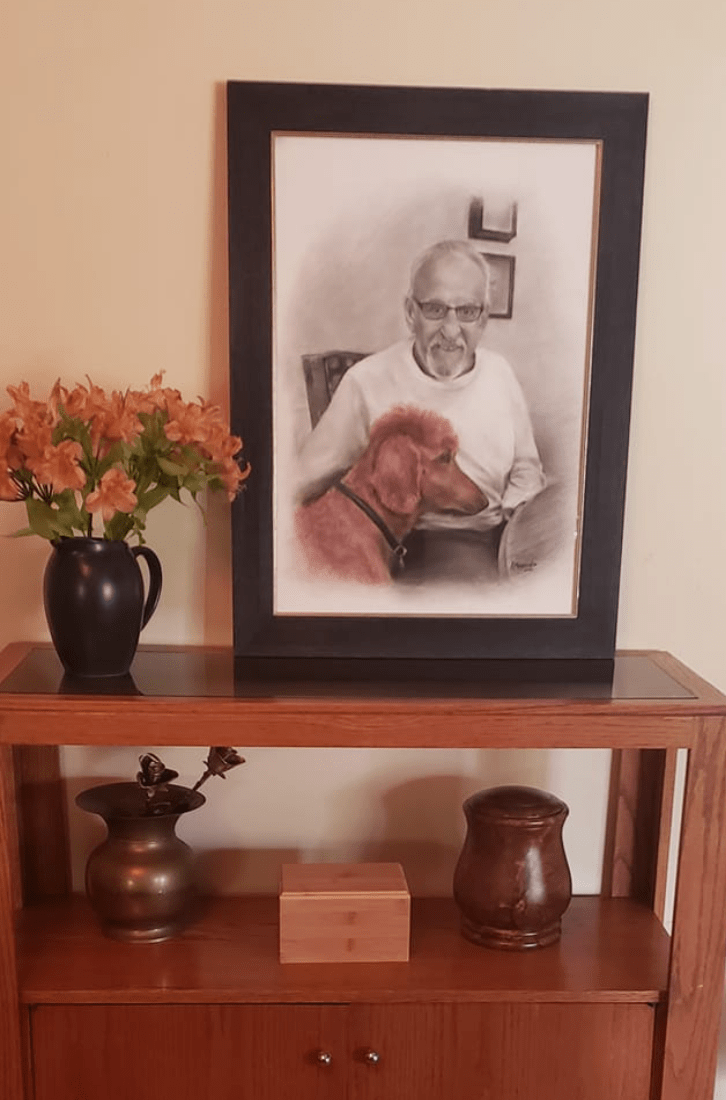 Glenn and Jasper are home. A beautiful portrait by Kathy Maniscalco of Santa Fe, done from one of my favorite photographs. A wonderful gift from my daughter Lauren Ezell for Mother's Day. I am blessed.
By Roberta Ezell, Tucson, AZ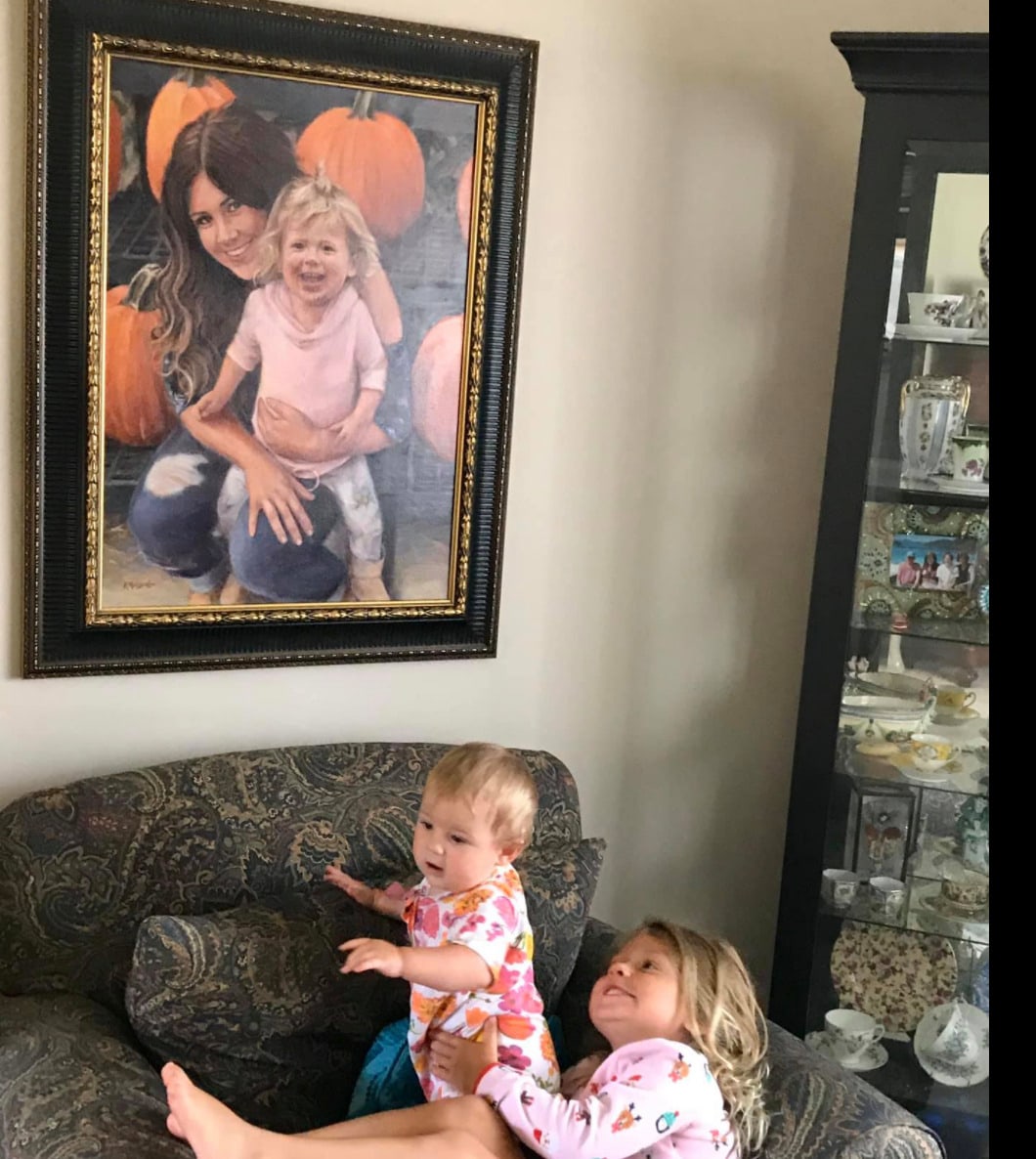 Kathy is a phenomenal artist! I own 6 of her paintings including 2 portraits. Her work will live on and be in museums one day, she's just that good.
By Sharon Berglund, Maple Grove, MN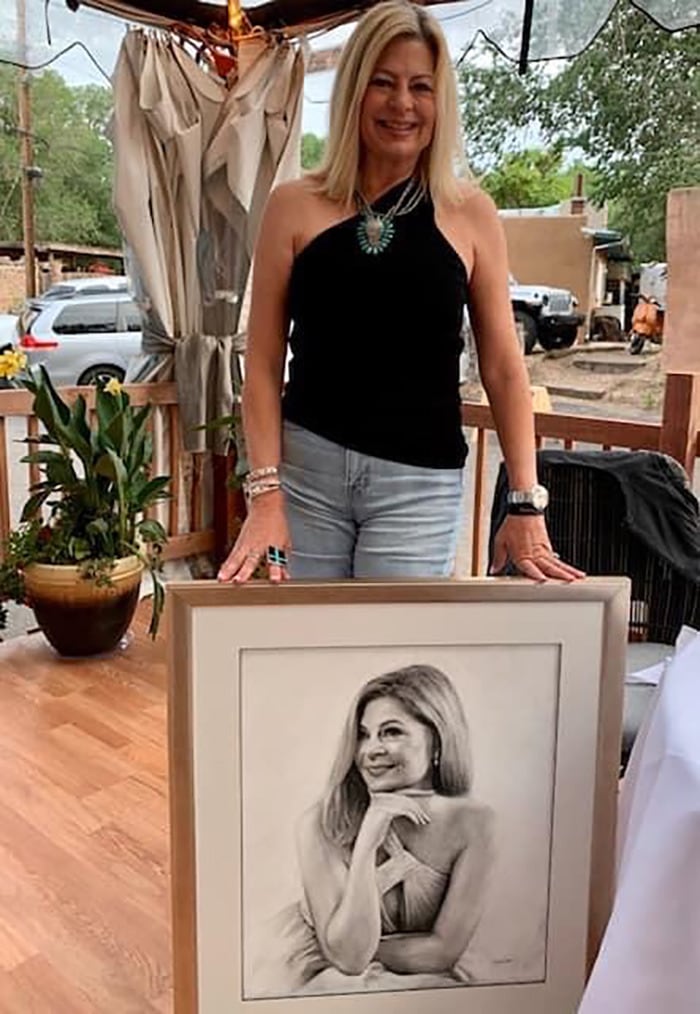 "I was absolutely blown away by my new husband's generous and thoughtful gesture, and LOVE the portrait!!! It is an incredible likeness of the original photo!!"

By Lauren Harrison, Santa Fe, NM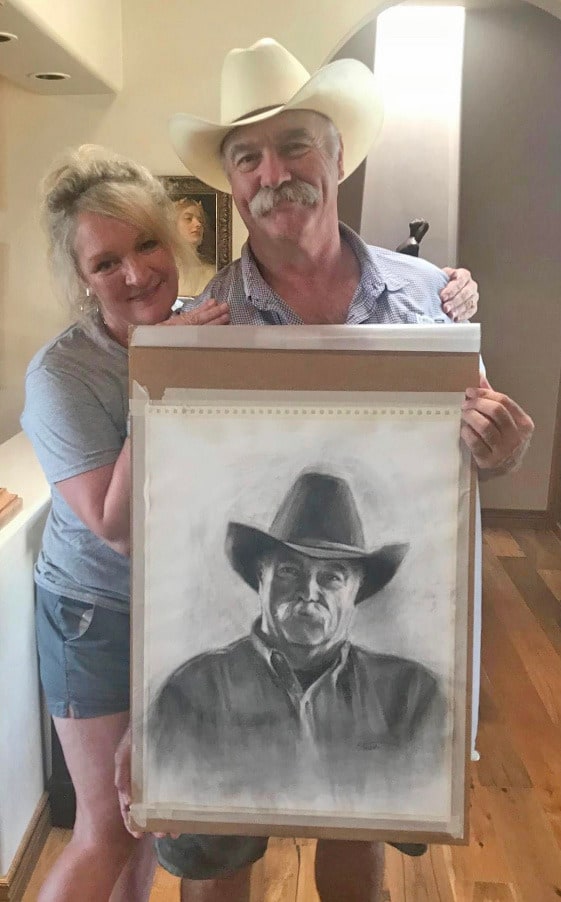 "Wow,this is astounding!!!! Thank you so much!!! You are truly an amazing artist!!!"

By Tim Hepler, Huntsville, AR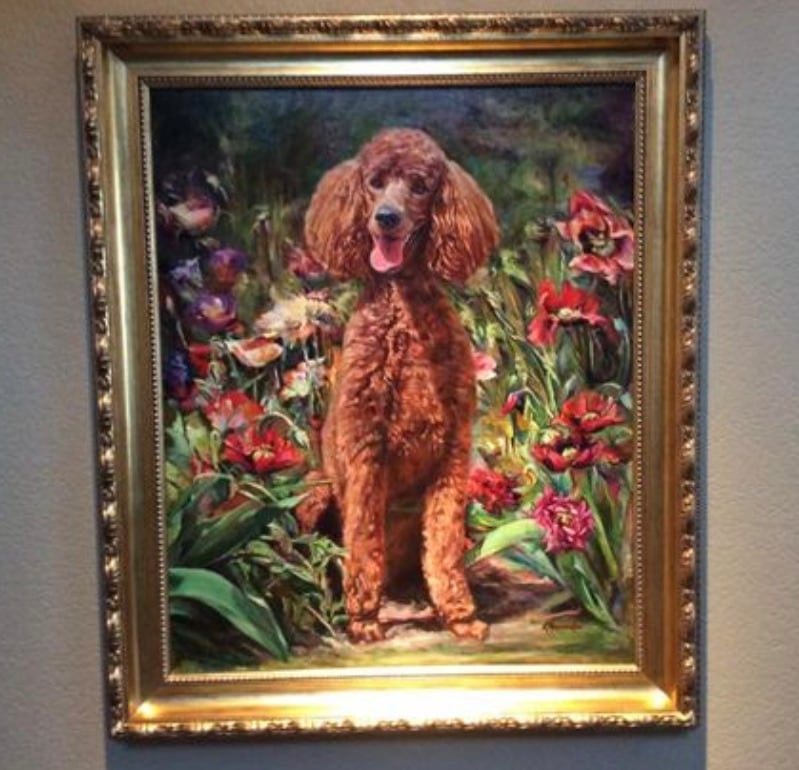 Kathy created the most beautiful portrait of my sweet girl, Olive! We refer to her painting as "Puppy in the Poppies" and it perfectly captures Olive's personality. I can't tell you how many people come in the house—friends, family, work people, etc—who stop to admire her portrait and then are expected to rub Olive's ears and tell her how beautiful she and her picture are...we both beam from the compliments!! I'm so glad we had Kathy create this painting and it will always occupy a special place in whatever house I'm living in!
By Sarah Hawkins, Denver, CO