My Santa Fe Art Studio Renovation
Feb 07, 2022
John and I started the studio renovation about a month ago. What a mess I have now while the new space is being prepared! We had a garage attached to the studio space I've been working in that was heated but wasn't being used to it's potential. So, we hired contractors to remove the garage door, put in a wall with a proper front entry door and add an outside portal. This doubles my space!
Storage, lighting and functionality are my key objectives. I will be using a wall easel to conserve space and an overhead light fixture for painting. Two sky lights will get light blocking shades. A glass palette on my painting supplies cart, which is 2 microwave stands with drawers hinged together on wheels. We will mount the lighting on the ceiling and at a 40 degree angle back away from the easel to avoid glare. I don't think I will need a lightbox diffuser because the ceiling is much higher than where I've been working. Here is the mess..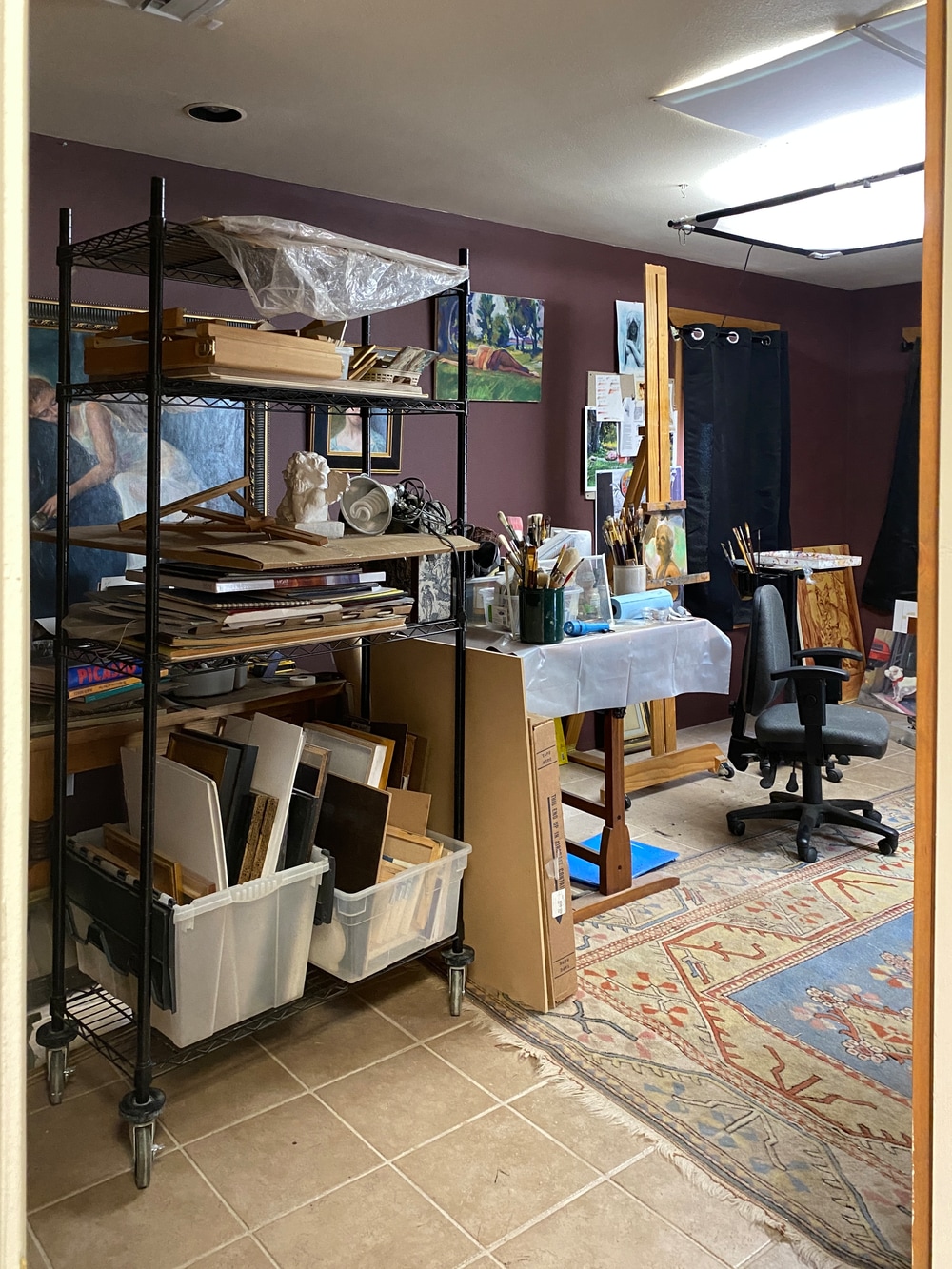 Here you see where we removed the garage door and added the proper front door and a portal. This will be a nice little porch for me with flagstone and proper drainage to existing french drain system. Too cold yet to finish the exterior stucco...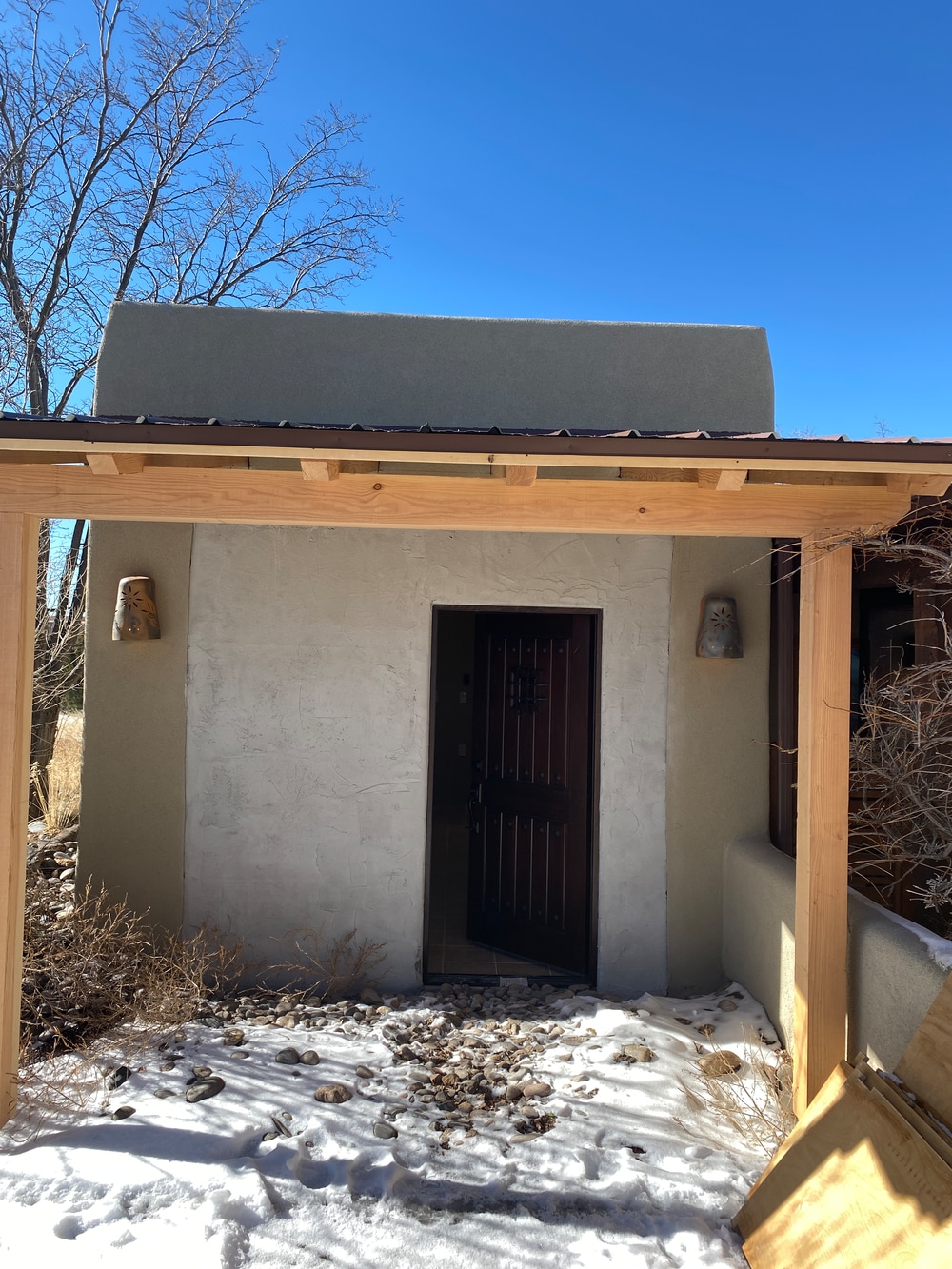 Here is my new front door with a peek a boo window...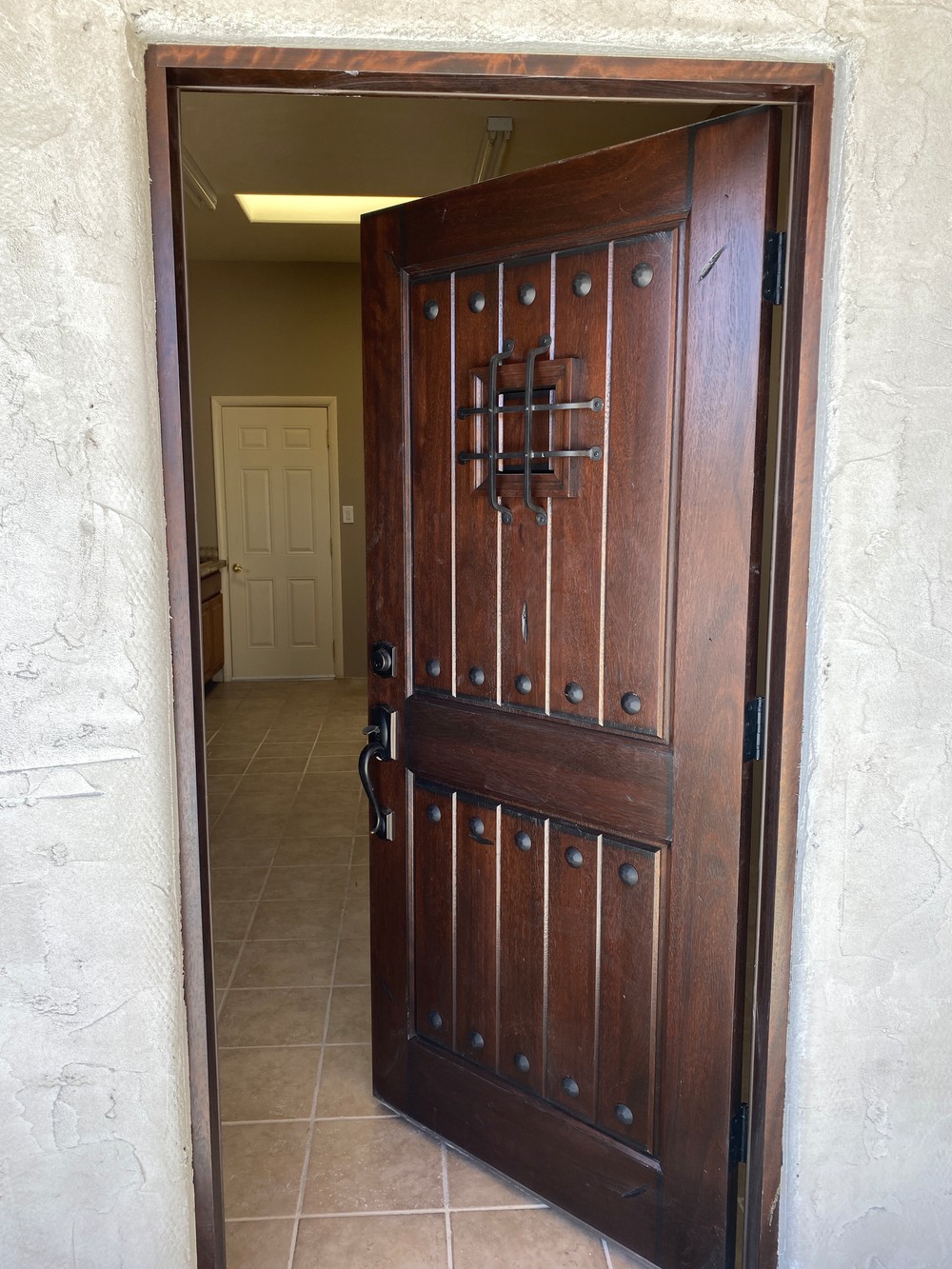 Here is the inside of the reclaimed old garage space...
Haven't hung the painting light yet because we need to block the skylights first to test where the best location will be. The 60 inch Rue Wall Easel will be mounted to the wall next to the new front door. That way, I will have lots of room to step back while painting. Finally gallery lighting will be added and the electrician will put in some switches so I can easliy turn on/off what I want without pulling strings or unplugging cords, haha!
As you see, I have a ton of organizing to do but stay tuned, as I will post more photos and progress notes.